Vegan Cheeses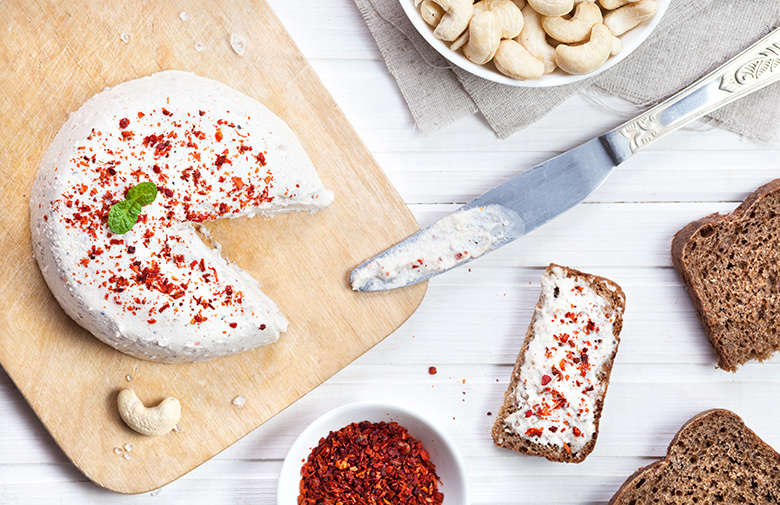 If you are one of those people trying to avoid consumption of animal products like dairy, then you should consider vegan cheese. It can also be a great alternative for those facing problems with true milk protein allergy, or lactose intolerance. What sets vegan cheese apart from traditional cheese, is the manufacturing process. Traditional cheese is made of animal products. On the other hand, vegan cheese is purely made from plant products. During processing, protein mass from coconut, beans and nuts, is consolidated, giving you a vegan-friendly cheese. Having said that, here are some of the best vegan cheeses you can find today.
Vegusto No-Moo Mild-Aromatic If you have non-vegan friends, they will surely enjoy this cheese. It comes with a great taste, thanks to the unique combination of ingredients. This one is mainly made from Swiss cashew nuts. However, despite its great taste, it does not melt well as you would love. The good news is that there is a melty version of this product suitable for sauces and toasties. You can buy it from various online stores as well as health food shops in various countries.
Cheezly White Cheddar Style With a high melty consistency, this one can be used every day, since it does not come with a huge price tag. It can be used in various food combinations. In terms of storage, it does not have any issues, unlike those other cheese that start melting immediately you leave the grocery store. You can find it in various online stores, as well as you local grocery or health food shops. When placing your order online, make sure that you buy huge amounts, so that you can enjoy the discounts.
Follow Your Heart Mozzarella Shreds Similar to Daiya mozzarella shreds, this is a smooth vegan cheese, which comes with a re-sealable packaging. This makes them perfectly suited for the busy consumer. You can find it in various whole food markets as well as vegan friendly stores across the country. A 285g package costs less than $5. It is 100% dairy free, gluten free, and soy free, which is just what a vegan would need. It also melts great.
Sheese Melty Smoked Cheddar Style This melty cheese can also be eaten on its own, thanks to its great taste. It can also be melted in pizza, nachos and pasta, or even used in sandwich. If you don't love the smoky type, then you should check out for Sheese Melty Strong Cheddar Style instead. If you go to the supermarket, look out for Tesco Free From Soya Smoked. It is one and the samething. You can also purchase it online as well as from various suppliers all over the world.
Violife Creamy Original If you are looking for one of the best cheeses when it comes to spread, then this one wins hands down. It is also great for kids, capturing the creamy essence, without inclusion of dairy products. it can be included in kids' lunch boxes or even broken as a dip, especially during kids' parties. It is suitable for vegetarians and vegans.
Bottom Line Vegan Cheeses are available in a wide range of varieties. It all depends on your taste preferences and the melty level you desire. You don't have to abandon your love for cheese if you are a vegan, thanks to these vegan cheeses.